GrowthXP Prenatal calculates and displays the parameters needed to monitor mother and fetus during pregnancy
Built upon PC PAL's internationally recognized growth chart engine,  GrowthXP Prenatal offers calculation and visualization of important growth and health parameters for the fetus as well as for the mother during pregnancy.
GrowthXP Prenatal was built for integration and offers numerous data connection options. This avoids duplicate data entry by using the data of the host system. It is also compliant with the FHIR international standard, and can connect to any FHIR server, making it compatible with virtually all the major systems on the international scene.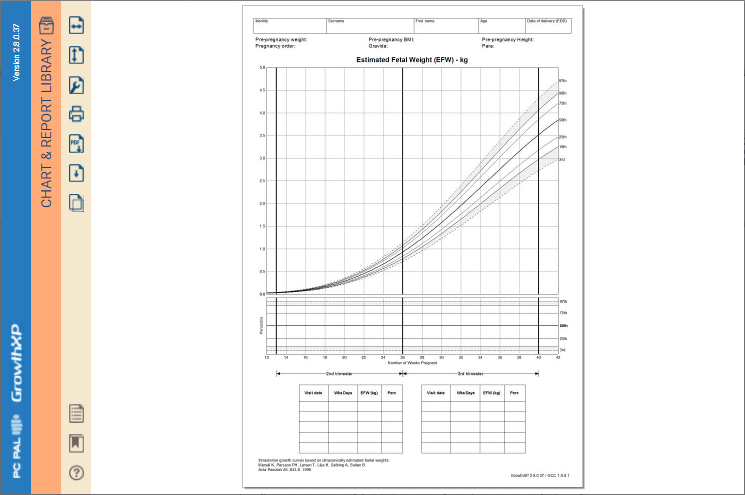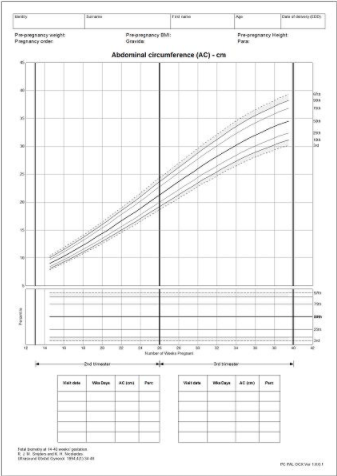 GrowthXP Prenatal displays fetal Biophysical ultrasound measurements as a function of fetal age including:
Abdominal circumference (AC)
Biparietal diameter (BPD)
Femur length (FL)
Crown to rump length (CRL)
Estimated fetal weight (EFW)
Head circumference (HC)
(and many others…)
It also displays Doppler ultrasound results according to gestational age including:
Maximal systolic blood flow velocity
IR and IP of the umbilical artery
IR and IP of the middle cerebral artery
Cerebroplacental index
Mean IR of uterine arteries
(and more…)
Maternal Health Monitoring
For maternal health monitoring during pregnancy GrowthXP Prenatal also offers:
Maternal weight gain according to pre-conception BMI for singleton and multifetal pregnancies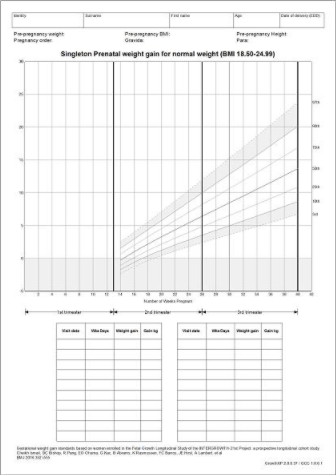 Need something specific? Let us know.
Fill in our contact form and we'll get right back to you.